Ithaca Pest Control You Can Trust
As the premier company in Tompkins County, we have not only 30 years of experience but all or pest professionals have over 5 years experience. Our staff have been passionate about creating a safe and healthy Ithaca pest control company. We also don't hire seasonal staff and put them in a truck on their way to your home. We have been passionate about creating a safe and healthy Ithaca pest control company for the last 30 years.
Our technicians all have over a minimum 5,000 experienced applications, so you can be assured that this Ithaca pest control company are going to know how to treat your home or business right the first time. In one case we ended up at the Ithaca Mall for a rat infestation that was infesting the food court. No matter whether you take Route 89 in or any of the others routes, there is something that gives you chills as you start the decent into the town. With over 50,000 homes and businesses since 1991 you can be assured that applications and services in your home or business are done with the highest quality.
EnviroPest & Community | Ithaca Pest Control
It feels like our staff and business have been in Ithaca forever. Of course there are things about Ithaca that have changed over the years but this unique area has qualities that seem to last. The dynamic and diverse area drawing people from all over the world to this remote city gives you chills every time you drive
Ithaca Pest Control Pest List: Ants, Bees, Box Elders, Yellow Jackets, Cockroaches, Ear Wigs, Spiders, Wasps, Powder Post Beetles, General Ants, Pavement Ants, Indian Meal Moths, Mice, Rats, Rodents, Bees, Ithaca Bed Bugs, Fleas, Mosquitoes, Ticks, Carpenter Ants, Carpet Beetles, Moth, Centipedes, Millipedes, Cluster Flies, AND MORE.
Bed Bugs Ithaca – Article: Can You See Bed Bugs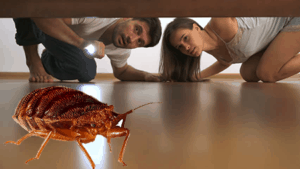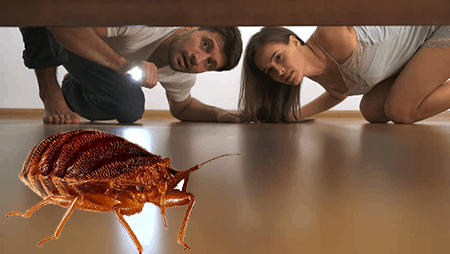 OK. Not sure if you have found bed bugs in your Ithaca home? Or are you here because you think you might have them?  Let's talk about how to look for bed bugs. I can't stress enough how this process should be done with diligence. Right now, my daughter is running around dancing and playing music on her phone. This is not recommended when doing a bed bug style inspection.
Take your time and go slow. Be aware that you will not find anything in the early weeks and months of an infestation. Remember from above that bed bugs are almost invisible to the naked eye. This poses a specific problem when looking for them. It is easier after bed bugs have taken a blood meal, but the eggs and the first three stages of development are almost impossible to see without some type of magnification. Take out your cell phone and download a magnifying app or get a magnifying glass. Put on some calming music and check the following places:
The Bed Bugs Search Checklist:
In the seams of the mattress and box spring or around the mattress tags
In the bed frame and headboard – check the cracks and crevices
Check all baseboards and trim or any cracks in the walls or wood trim
Take apart the entire couch
Inspect every furniture joint and seam
Pull off electrical outlets inside and out
Inspect wallpaper
Check pictures, posters and paintings; anything hanging on the walls
Baseboard heaters or radiators can be a big issue as well; where pipes or electric go into the wall
Look for These Bed Bugs Signs: Ithaca Bed Bug Exterminator Recommendations
Live bed bugs, which are reddish and about ¼-inch long
Dark spots about the size of a period—these are bedbugs Ithaca droppings
Reddish stains on your mattress from bugs that have been crushed
Small, pale yellow eggs, eggshells, and yellowish skins that young bedbugs shed
Need a Professional Bed Bug Inspection? Give Us a Call!

SAME DAY SERVICE |

Ithaca Pest Control NY |

 
Call
Today! (607) 216-0076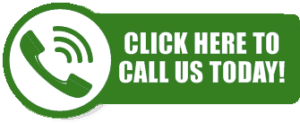 EnviroPest | Ithaca Pest Control
Ithaca Office – *Available 24 Hours 7 Days A Week
Ants Pest Control For Ithaca Area
Ants in Ithaca are always a common problem. There are about 17 different types of ants that can invade your home, business or patio. We cover all ants in our pest packages whether it's exterior coverage or our complete interior package for winter infestations as well. From small pavement ants or the large black ants, our staff have more experience than any other company in the industry. Most importantly, we aren't going to spray your kitchen counter top. Our staff will address ant control issues like it's their home or business. That means the right way.
Carpenter Ants can be a difficult pest to eliminate. Carpenter Ants in Ithaca are the number one complaint from client contacting us. They come from large established trees around the home and build nesting sites in moisture diffused wood inside the structure.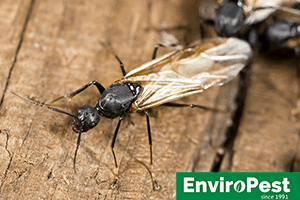 Bed Bugs In The Ithaca Region
Every fall Ithaca is swarmed with students and their families arriving for one of the most exciting times of the year. The leaves are starting the change and the area has got to be one of the most beautiful in the country when the leaves start to change. Add on the excitement that comes with walking into your new dorm with new faces and friends. It's hard to deny that your about to experience a memorable time in your life. This shouldn't be spoiled by a bed bug infestation.
Unfortunately, this is the same time of the year that the bed bugs arrive in suitcases and furniture. Transported from all over the world. And just like the diverse student body, these little buggers can come from all over the world. Ithaca College dorms, Cornell University residences and local hotels get swamped with people and all the associated belongings. It only takes one bed bug, nymph or bed bug egg to make your time in this beautiful part of New York a semester to forget.
Bed Bugs – Cornell Infestation:
One large bed bug infestation that hit Cornell University this year was spread throughout the North Campus dormitory. It appears they were waiting for the freshman and it put a damper on the start of a new chapter is these poor kids. When unpacking and moving your items it's important to remember a few things before you start the process of sharing a dorm room:
Unpack items outside the room if you have things in cardboard boxes. Never leave cardboard boxes in the room when moving. The porous nature of the boxes allows all type of insect to travel. Everyone has torn a cardboard box and has seen how insect and eggs can hide inside the box itself. It is the number one transporter of insects throughout the world. Especially insects like bed bugs, cockroaches and mites.
Inspect all your items when unpacking. Bed bugs can go through clothing so make sure everything is laundered on a regular basis.
Blow out electronics. I know this sounds crazy but certain insects love electronics. We always recommend some canned air to blow out the electronics so you can be sure there is nothing in there.
Keep the room clean and inspect the mattress. Bed bug infestations can already be in your dorm room living inside the mattress. For this reason we recommend putting a bed bugs safe mattress cover on the mattress, and maybe buy one for your roommates as well. Bed bugs are so hard to see so pull back the seams and looking for staining.
Keep your room clean. I think this goes unsaid for many reasons.
Pest Control for Ithaca
We have been busy this fall. I don't know if the bed bugs in these colleges are any smarter but every year without fail we know when the semester begins because Ithaca College and Cornell University have us on speed dial to deal with the spread of bed bugs.
If you discover bed bugs, be sure to contact our pest control company for immediate relief. Our certified team is educated in the most advanced bed bug protocols and equipped with the state-of-the-art resources necessary for complete eradication of these pests. You can also sign up online by clicking this sign up page and following the directions. Once submitted you will be scheduled for a service and receive contact from your technician.