The Bed Bug and Pest Control Rochester Trusts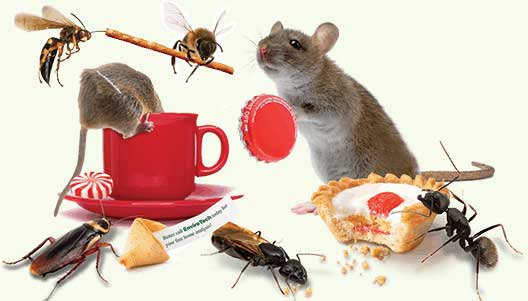 EnviroPest | Rochester Pest Control
EnviroPest is the leading provider of bed bug and pest control services in Rochester. Having been the trusted exterminators for over 30 years, we have treated over 250,000 homes in Monroe and surrounding counties. Our clients are your neighbors from Pittsford to Lake Ave in Webster. We pride ourselves on safe, organic-based, effective pest control families and business owners trust time and time again.
Our History In Rochester
From the garbage plate place to the University of Rochester Medical Facility, EnviroPest has been behind all the services and products you experience in your daily life. Being the largest locally owned company in Rochester (including the surrounding area like Brighton to Irondequoit) means our reputation precedes us. With our founder having grown up in Webster and now owning a home in Pittsford, it's not only our customers' homes we treat for pest control but our neighbors.
Rochester Area Pest Control


Call Today! (585) 467-8170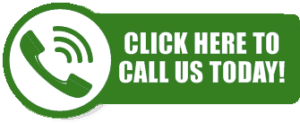 EnviroPest | Rochester Pest Control
Rochester Office *Available 24 Hours 7 Days A Week
Bed Bug Exterminator in Rochester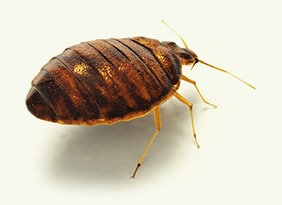 The bedroom communities in Rochester's suburban areas continue to thrive. It seems that our transition from a Blue Chip City of Xerox and Kodak to a small business and highly educated entrepreneurial workforce has almost become complete. As this has happened, we have noticed bed bugs popping up from a lot of work travel that people are doing throughout the country. The fact that we protect homes and businesses from bed bugs in our community, and doing it in a safe manner, brings with it a strong sense of pride. Many Rochestarians contact us with questions and concerns they have regarding bed bugs and treatment. Once they understand what they are and how we treat them they begin to understand what we are all about: community safety, health and organic based solutions.
We still haven't met a bed bug job that we haven't been able to solve. Our staff has a 100% elimination rate. But we'll be honest – every job is different and every job need a customized solution. Sometimes we can get rid of the issue on the first shot and sometimes we need to keep at it. That's just the unfortunate way bed bug eradication works, and therefore is it best to find a company with a long warranty.
EnviroPest in Rochester was built on Carpenter Ant Pest Control!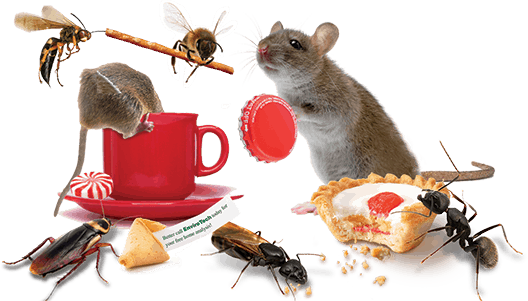 Carpenter Ant populations throughout Pittsford, Fairport, Victor and on the east side of Rochester were one of the first services we provided in 1991. Pest control in those days was spray the whole house and see how it goes. That was one of the reasons we invented the quarterly injection-based system, which targets the population source areas. Specifically, we target high moisture areas in and around the property which Carpenter Ants love and can be exposed wood during area winters.
Carpenter Ants are a complex complete life cycle pest that can cause havoc on wood framed homes surrounded by trees. We often think of areas such as Canandaigua and Irondequoit as having amazing geographic benefits. The same with other Western NY towns with high trees that can be landscaped to beauty. But this can also bring Carpenter Ants which will chew the wood in a home and eat it from the inside out. If enough damage is done it will force you to replace door frames, window frames and even entire roofs. The cost of this damage to Rochester area home owners can be millions every year.
Rodent Control In Rochester: Potential Health and Financial Risks of Untreated Mice and Rat Problems
Rodents in Rochester such as mice or rats will seek refuge during the cooler months. This happens once the nights start to get cold. And they are quite good at finding shelter, as they only need the area the size of a dime to fit through to enter a home. Once they have gotten into the home they will reproduce in the insulation and forage outside for food or water. Once winter hits you will see them more often because the resources they need will no longer be available outside the home, but rather inside it.
Rodents reproduce on a 30-45 day cycle and typically have litters of 5-6 rodents during that time frame. When mice have multiple fertilized female inside a property it can be a exponential issue. It's not unheard of for us to eliminate 100-200 rodents. This is even when a home owner has only seen signs of a few. Don't chance it. If you think you have a rodent issue in your home or business give us a call. Find out more today about why everyone calls us for Rodent Control in the Rochester area.
Rochester Same-Day Bee Pest Control:
We have been servicing Rochester for bee problems including carpenter bees, wasps, mud daubers, cicada killers and yellow jackets more for decades. Our staff is trained to target and eliminate while keeping your home, business and family safe. Effective bee control and exterior bee spray to prevent bees from entering your home. As a local bee pest control company, we provide same day bee pest control and when you're looking for a "pest control company near me." As the largest exterior bee pest control in Rochester and the surrounding counties, give us a call today to find out more about how we can make you summer months more enjoyable and provide exterior pest control solutions for your family. Ask us about our same day bee extermination service.
Need pest control in Rochester? Contact EnviroPest today to schedule your free pest inspection. See What Our Customers Are Saying!
Our Rochester branch has been working in coordination with our other branches, like the one in Canandaigua, on advanced training protocols. Just recently our Canandaigua staff completed the bed bug Central University: Boot Camp which was showcased on PCT Magazine. Also, our Geneva location has also been working with our staff in the Rochester branch on training for pest control.

You can also use the onsite chat feature, Free Pest Inspection form on this page, or our online contact form to get in touch with us. Whatever your pest control need, we are happy to help you eliminate it.
Featured Product Lines: