We are the exterminators the Auburn area trusts
EnviroPest has been servicing homes and businesses in the Auburn NY region for over 30 years. Our exterminator pest programs for residential and commercial properties cover over 45 pests. You can count on us to see your pest problem through to the end – we don't just treat and disappear. We guarantee our service and stand behind our work. Call us today at (315) 252-5048 to get a free estimate and schedule a time for us to see your pest problem with out own eyes.
Some of the pests we cover in our Annual Complete Package and our Seasonal Exterior Package include:
Ants Bees, Boxelder Bugs, Carpenter Ants, Carpet Beetles, Moth, Centipedes, Millipedes, Cluster Flies, Cockroaches, Ear Wigs, General Ants, Pavement Ants, Indian Meal Moths, Mice, Rats, Rodents, Spiders, Wasps, Yellow Jackets, Bees, Bed Bugs, Fleas, Mosquitoes, Ticks, Powder Post Beetles AND MORE.
Ant Extermination:
Ant identification is relatively simple due to their three distinct body regions: head, thorax and abdomen, as well as antennae. Despite similar construction, ants vary in overall appearance. Small or large ants and brown or black ants are common nicknames for different species. – PestWorld
Of course, here in Auburn NY the biggest pest issue we deal with are carpenter ants. These large black ants are often found in dishwashers or other parts of the home. Extermination of carpenter ants can be a difficult process. They are a highly complex social ant that creates nesting sites both inside and outside of a home. Our expert technicians have been taking care of home ant problems for over 30 years, and we are confident we can get any ant infestation you have under control.
Mice Exterminators: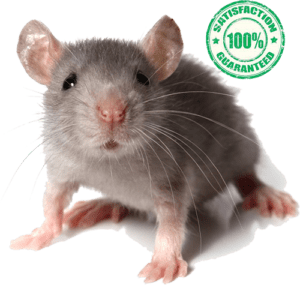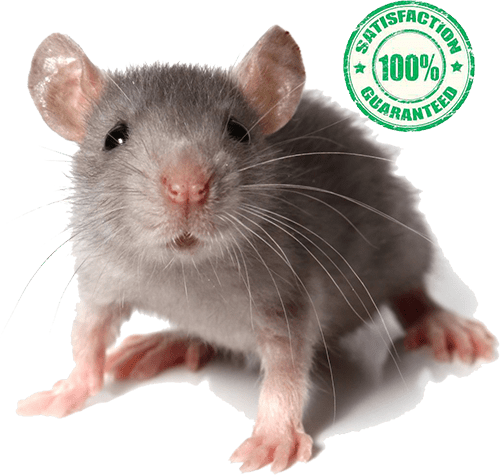 80% of homes in Auburn NY deal with rodents. Some homeowners are aware that they have them and some don't. Rodents don't want to come into contact with humans as much as humans don't want to see a rodent in their home. By the time someone sees a mouse crawling around their kitchen it usually means that rodents have been inside for quite a while, and there might be a large infestation living within the walls of the home. Insulation and food sources throughout the home are just an appealing place for mice to nest and spend their time.
We have been treating Auburn mice and rats for over 30 years. We understand how to get rid of all the rodents and set-up homes and businesses for future success. Completing many studies and programs in how to get rid of mice in the walls, we are the experts. Check out our article on how to get rid of mice in the walls.
Bees In your Walls, Attic Or Property:
Bees,yellow jackets and wasps are very prevalent in the summer months here in upstate NY. That's why EnviroPest's exterior service package includes multiple visits to your home. It allows us to prevent, remove and protect your property and family. We spend the time and effort to guarantee our work. At one price it doesn't matter how many times you need us. Maybe you're having a birthday party or event and need an extra service. It's all included. On top of handling all the bees we also treat for other pests on the Complete Exterior Solutions Program. With EnviroPest you're partnering with high quality Auburn NY Bee Exterminators.
Bed Bug Services
Auburn has been hit with the bed bugs epidemic over the last decade as much as any other area. Small bed and breakfasts, hotels and tourism in the area has increased along with bed bug troubles. We have been there every step of the way to handle any needs that folks have been dealing with. We have the most advanced and professional approach to the area's bed bug problems. Properties like AirBNB's and hotels are the area that bed bugs often transfer. One get into your home and the next thing you realize is a few weeks later your getting bit. Auburn NY bed bug treatments can be a difficult pest to eliminate.
There are certain specific materials, processes and approaches that not all small operations will take. You'll find a lot of companies that specialize in other pest and occasionally deal with bed bugs. We have also handled large apartment and accounts with large infestations in Onondaga County. These companies are often unsuccessful and also don't warranty their work as a Auburn Bed Bug Pest Control company. Here are some reasons bed bugs can be difficult to eliminate:
Auburn NY Bed Bug Extermination Facts:
They only come out on the dark or at night.
Bed bugs are almost invisible to the naked eye until about the 4th stage of development
Their bites are almost impossible to detect or feel because they have anesthetic
Year after year we are seeing Bed Bug Pest Control searches that are ending up with us and as the leader in the area. We have made residential bed bug treatments and commercial bed bug treatments safe and professional. We understand the community and the type of service and staff you expect in the area. We care about our customers and bed bug control in Auburn and beyond is something we are experts at. Don't trust this stressful and large issue to just anyone. Go with the company that has serviced more homes and business in Auburn than anyone including the national firms.
Auburn NY Exterminators Near Me – Who Are We?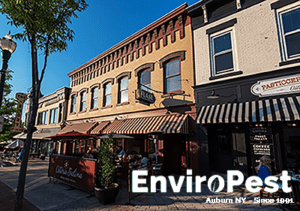 Our staff has been treating families and homes like yours throughout the Finger Lakes. Whether we are treating homes on the lakes for spiders or some Auburn landmarks, we feel grateful to be a part of the community. From the Mackenzie Childs property management program we have set-up to the powder post beetle treatment at the Cayuga Museum Of History. We are proud to offer Organic Pest Control Solutions. We have been providing many local food establishments in Auburn Downtown as cockroaches exterminator to protect the public for health and safety.
Call Today! (315) 252-5048 – Auburn NY Exterminators
If you discover ants, bees, mice, ladybugs or other pest in your home, contact EnviroPest Control for immediate relief. Our certified team is educated in the most advanced bed bug protocols and equipped with the state-of-the-art resources necessary for complete eradication of these pests. Call us to schedule service and receive contact from your technician.