Proven Eco-Friendly Pest Control
At EnviroPest, we offer our pest control customers a 100% Organic Program designed specifically for people concerned about the potential dangers of using conventional materials in their homes or businesses. After all, the whole point of eliminating pests from your home is to keep your family safe, and above all, your family's health and safety should be in your mind.
Concerned About Chemicals? We Have Solutions
While many companies claim to offer organic pest control solutions, we have treated more homes than any other locally owned company. Since 1991, we have been on the leading edge of service implementing programs and products that allow homeowners to relax. Words like "safe" and "organic" are thrown around frequently in our industry, but we are proud to have been one of the first companies to apply All-Natural and Organic products to eliminate pests. Being environmentally conscious isn't just a fad in the pest management business, and there are a lot of companies that make grand claims. But our clients know and appreciate the difference. That's the one reason many of them have been with us for decades.
Our organic and completely all-natural treatments are safe for pets, children and even folks with medical conditions. If you, like most homeowners, are concerned about who to trust in your home, take the time to understand the differences between companies' products and methods. Below is some essential industry information on how it works, what questions to ask, and why most homeowners switch to companies like EnviroPest to handle their homes after researching.
What's In A Name: Natural Pest Control vs. Organic Pest Control
It is essential to understand that "all-natural pest control" is different from programs that state "organic pest control." One easy way to distinguish between the two is that a homeowner can consume all-natural products without any concerns—exposure to all-natural products without any proven health-related effects or issues. We include the word "enviro" in our name because our goal is to provide homeowners with the safest and most effective pest control. We do this without sacrificing quality in training, equipment or products. Simply put, we offer both organic and all-natural solutions that get results.
100% Organic Pet Friendly Pest Control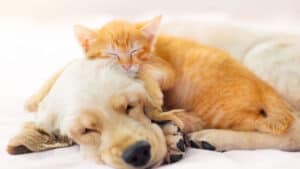 Have you ever considered what "Green" or "Organic" implies? These terms "Green" or "Organic" suggest that the service uses non-chemical measures and the use of naturally occurring pesticides. For a completely pet-friendly pest control solution a company should be 100% organic. For a company to deliver a "green" pest control service, they should only be using "earth-based materials". These materials include products such as borates, desiccant dust, diatomaceous earth, silica, and botanical insecticides. Our products and solutions make us the pet safe exterminators for your furry family.
Green or organic pesticides are classified in category 25b by the EPA (EPA exempt materials). The EPA does not regulate products in Category 25b, which generally include essential oils from plants. While these EPA-exempt products may effectively kill pests on contact, they have limitations and may not resolve persistent pest problems since they have limited residual effects. At EnviroPest, we only use carbon-based organic products combining the effective treatment method with products and training to target pests and not your pets health. Ask us more about how we implement these products into our treatment plans to protect your families pets.
Eco-Friendly Pest Control: We Walk The Walk
The word exterminator can carry a connotation of a company that doesn't care about health or safety. Exterminators prefer to "spray" products where you have to leave your home for hours. Conversely, the word pest control can give some folks the idea that it's not as "strong" as what an exterminator will use. Of course, these are just labels, but some companies do train less and spray more in the industry. Many companies fail to keep and carry proper staffing, leading to more significant issues and your family's exposure to harmful products.
Now more than ever, homeowners are researching how to protect their pets, kids, and home from harmful products. Things like laundry detergents, the foods we put in our bodies, and even products like shampoos come in organic formulas. So why do many homeowners shy away from organic pest control? Even when they know some companies apply harmful chemicals? The simple answer is they don't think it works. The great news is that EnviroPest has always been a company dedicated to using only the safest products in the industry. We solve even the most complex issues for homeowners looking for organic pest control solutions. All backed by our "complete service guarantee".
Guaranteed Safe Pest Control 100%
While most pest exterminating companies think of the quickest and cheapest solution for their bottom line. All our eco-friendly services come with a full guarantee, not charged per service. This method means we will take the time and energy to resolve your issue. What sets us apart from other companies is our ability to solve the most complex problems safely, environmentally consciously for all our homeowners. Choose a pest control company that focuses on organic and all-natural solutions you can trust.
Using the natural essential plant oils of rosemary and peppermint, our organic insecticide concentrate Essentria IC3 is rated to treat for bees and wasps, pavement ants, carpenter ants, boxelder bugs, centipedes and millipedes, mites, silverfish, spiders and numerous other household pests. We can even handle bed bug infestations with completely all-natural products. EnviroPest also offers our customers the use of organic dust. MotherEarth D is one material for hard-to-reach areas. It's also where homeowners can reduce moisture and sites with large volumes of air (e.g., attic and basement crawl spaces).
Untrained Staff Think More Chemical Is Better
EnviroPest only staffs technicians with extended service history. That's likely why you'll see us boasting 30 plus years in the business. Unfortunately, many companies tend not to follow the proper trends using outdated products, but they can also fail to understand the pest industry has changed. Homeowners are looking for safe organic-based products for their families, and pest control doesn't have to be different.
Unnecessary Exposure – Don't Fall Prey
The same treatments for different types of homes can be ineffective. Untrained staff will treat unnecessary locations and products not intended for that specific use. Many companies use the one product fits all pest model. You would be surprised how they fail even to be supplied the tools let alone understand how to use them. Our solutions include the ability to stay right in your home during our treatments. Eco-friendly pest control options that you can trust and watch us as we do the work.
Potential Health and Financial Risks of Untreated Pest Problems
If your home has an infestation of carpenter ants, bed bugs, bees, mice, rats or any other pest, know that we have a consistent track record of resolving pest issues with guaranteed results.
The aftermath of not dealing with pest problems is often more costly than taking preventative measures. Residual effects of rodent pest droppings, as an example, can promote disease and illness. They can also attract and create an environment for further infestation by rodents and insects. Rodents leave droppings that can become airborne, and dangerous fluids such as urine can penetrate and ruin building materials. Touching or simply disturbing the toxic waste can make matters worse.
Carpenter ants can create structural damage to homes and buildings. The deterioration of these pests cost New York State homeowners millions a year. The replacement or repair of doors, windows and other highly exposed moisture areas can be costly.
You Don't Have To Choose Between A Pest Free Home or Harmful Chemicals.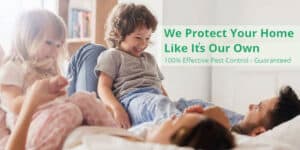 Most eco-friendly pest control companies in this area hire seasonal workers and do not adequately train staff. Our pest staff has the expertise to work with our clients on the effective use of materials. This means our staff does not include the practice of over-applying chemicals in your living spaces. That's why we are proud to offer a variety of Organic Pest Control programs to suit the needs of homes, pets, and children. About 95% of our pest control services are for residential customers, unlike many companies. We don't go from manufacturing facilities spraying chemicals and then walk into your home. Our staff goes from home to house, providing a safe and professional level of service that no one else has been doing for the last 30 years in New York, from Niagara Falls to Albany.
In addition to using organic materials, EnviroPest pest exterminators also implement a family-conscious philosophy of pest elimination. Most of our team members have families of their own. Our pest technicians have the best interests of families on their minds. They know better than anyone how important it is to apply materials safely and conservatively, inside and outside your home. If you are worried about exposure to pesticides but need help from a pest control professional, call. We have a solution for your home and family.