EnviroPest – Your Pest Control Company Since 1991
EnviroPest is a Division of Complete Pest Solutions.  Certified by New York State and Licensed in Region 8.  Enviropest has been dedicated to the natural, safe and effective elimination of pests from both residential and commercial clients. Over the course of the years we have become the leading pest control company in New York State for over 30 years and serviced over 350,000 homes and business. Our continued success is based on aligning our goals with our customers' need for pest control service you can feel good about.
All branches have been certified and set the highest standards in all pest control needs. This includes bed bugs, Carpenter Ants, rodents and over 40 different pests that are common to upstate New York. Our staff understands the importance of allowing someone professional and caring into your home for any kind of service. Our valued clients come to us year after year with the understanding that a pest control professional/exterminator is someone who you need to trust, not only with what they are using but how they are using it. EnviroPest team members provide accountability, advanced technology, and skilled techniques to help rid your property of a pest invasion. Our staff have all been trained by the leading providers in the industry.
Leading Pest Control Company
EnviroPest has won multiple awards throughout the years including, but not limited to, City's Preferred Pest Control Service and Fastest Growing Pest Control Company in the State. Our models are almost always copied by other firms but never duplicated. As one of the first companies in Western and Central New York to set-up and set the standard of bed bug control we have won praise from clients and industry experts.
We strive to achieve consistent customer satisfaction, superior elimination results, and are available to provide service to you 24 hours a day/7 days a week. We look forward to taking our expertise to the field and assisting you in eliminating and preventing pests, all while educating you on how to prevent them in the future. Call us today at 1-800-724-2102.
We know you have many options when choosing a pest control company. Being a larger, locally owned company we find most of our clients understand the balance of a company large enough to respond and handle special needs but also small enough to provide personalized service. For over 30 years we have been servicing clients all over Western and Central New York. All of our locations are supported by our phone staff so you don't have to worry about which branch or number you call. We Can Help!
OUR COMPANY MISSION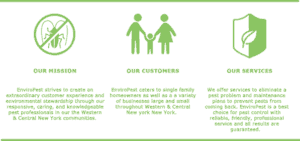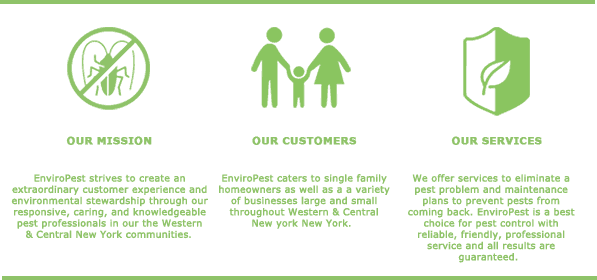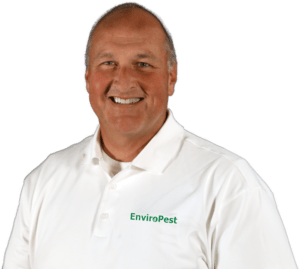 Message From The President
"Being in the pest control industry for over 30 years, I have had the benefit of not only seeing but being a part of the growth in safe and effective treatment in peoples' homes. I understand that you as a consumer and decision maker in your home or business have choices in pest control companies. Knowing this I have always tried to put take the perspective of what I would want for my family and for my business. Of course, many times infestations with pests come up unexpectedly. For that reason all of our programs and services are designed to be at one price and guaranteed. We want to the communities we work in for 30 years of getting to know you, your family and your home. Our success is the same as our customers success."
Please feel free to contact me directly at the email address below if you have any needs or comments about your services or potential for services.
Thank you,
President – EnviroPest Solutions
You can also use the onsite chat feature, Free Pest Inspection form on this page, or our online contact form to get in touch with us. Whatever your pest control need, we are happy to help you eliminate it.
EnviroPest is a Division of Complete Pest Solutions Licensed By the Department Of Environmental Conservation Registration #17818 – Corporate Registration Address: 56 Harvester Ave STE – 1-106, Batavia, NY 14020
Featured Product Lines: