Geneva Pest Control – Since 1991
For over 30 years we have been the preferred Geneva pest control company for the community homes and business. We are proud to service the community, as Geneva has such an important role in the Finger Lakes region. Our service from this branch also goes up to Newark and most parts of Wayne county.
EnviroPest & Community | Geneva Pest Control
EnviroPest has been tacking Geneva pest control needs for homes and businesses for decades. As the preferred pest control company, we have strong ties to the community. Over the years we have built quite a list of clients. From the Smith Opera House to Geneva Inn On The Lake, our staff are committed to making our community safer and healthier through pest control. We feel grateful for the opportunity to service our clients and appreciate the opportunity to service your needs. Here are some of the pests we include in our pest programs:
Ants, Bees, Boxelder Bugs, Yellow Jackets, Bed Bugs, Fleas, Mosquitoes, Ticks, Carpenter Ants, Carpet Beetles, Moth, Centipedes, Millipedes, Cluster Flies, Cockroaches, Ear Wigs, General Ants, Pavement Ants, Indian Meal Moths, Mice, Rats, Rodents, Spiders, Wasps, Powder Post Beetles AND MORE.
Bees | Geneva Pest Control
Geneva pest control for bees are not all the same. We handle bees, wasps, yellow jackets and more. They are all includes in our Exterior Solutions Package and we include both regularly scheduled service maintenance and any other service your may need. No additional costs and not concerns with your family health and safety. Our treatment program for bees is targeted to be effective and professional. We have provided more services to homes and business in Geneva than any other pest control company. We'll even handle any other pest we find on the outside and never worry about having a problem that's not included. Our staff provides Same Day pest control and emergency service throughout the Finger Lakes region.
Pest Control Geneva |
SAME DAY SERVICE! (315) 789-1930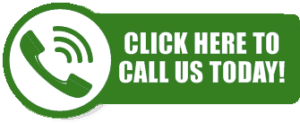 Pest Control Geneva: 789 Pre Emption Road, Geneva, NY 14456
Geneva Office *Available 24 Hours 7 Days A Week
Ant Control | Geneva Pest Control
There are many different ant species local to Geneva, but Carpenter Ants are the one species talked about the most. We have been servicing local area homes and business for Carpenter Ants with customized solutions. You can't just have some spray one-time service when it comes to carpenter ants since they reproduce in the moisture diffused wood in walls, soffits etc.
Here's how you can identify Carpenter Ants: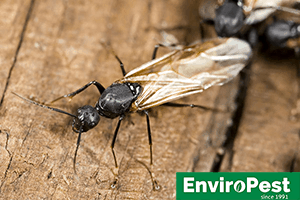 A waist with one node (petiole) and a thorax (area behind the head) that is evenly rounded when viewed from the side.
Workers are black or red and black.
Segmented Body.
Carpenter Ants can come is different sizes and reproductive cycles have wings.
Workers usually range in size from 3/8 to 1/2-inch-long; one species is only 3/16 inch.
If you think you may have Carpenter Ants of concerns regarding ants contact us for an inspection or send us a picture. We can help identify where they are coming from outside or how we can assist in keeping them out.
Cockroach Extermination | Geneva Pest Control
Geneva Cockroaches are transported many ways. The main way they moved from property to property is through electronics and cardboard boxes. Many of the issues we get include the colleges and the property surrounding the colleges. As college kids and staff move in and out, they can transport cockroaches and other pests. Local restaurants are also highly susceptible to cockroach infestations, so many of these local restaurants and facilities take advantage of our services. If you have a home or apartment with cockroaches, please give our staff a call and we can help improve your health and home.
Mice Control| Geneva Pest Control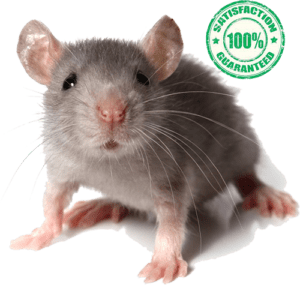 Mice get into the walls of homes and once they get in, they will continue to live and breed in the insulation within the walls. Because of the moisture and surroundings we tend to see a large influx of mice and rats during the Fall season. We will also see them more active in the Spring. A lot of people will tell us that they don't get mice or rats in the Summer, but they are still living in the walls but forage outside for food and water. Targeting the source areas and eliminating their ability to absorb moisture we get rid of the large number of rodents that have made your home theirs. Where there's one there usually many more.
Bed Bug Solutions |#1 Rated Pest Control Geneva
The bed bug resurgence has taken the are by storm. With the tourism and the renting of a lot of properties over the last decade we have seen a large increase in bed bugs in Geneva. Properties like Air BNB's and hotels are the area that bed bugs often transfer. One gets into your home and the next thing you realize is a few weeks later you're getting bit. Bed bugs in the Finger Lakes can be a difficult pest to eliminate. There are certain specific materials, processes and approaches that not all small operations will take. You'll find a lot of companies that specialize in other pest and occasionally deal with bed bugs. These companies are often unsuccessful and also don't warranty their work as a Geneva Bed Bug Pest Control company. Here are some reasons bed bugs can be difficult to eliminate:
Bed Bug Facts:
They only come out on the dark or at night.
Bed bugs are almost invisible to the naked eye until about the 4th stage of development.
Their bites are almost impossible to detect or feel because they have anesthetic.
Year after year we are seeing "Geneva NY Bed Bug Pest Control" searches that are ending up with us and as the leader in the area we have made residential bed bug treatments and commercial bed bug treatments safe and professional. Don't trust this stressful and large issue to just anyone. Go with the company that has serviced more homes and business in Geneva than anyone including the national firms.
Geneva Pest Control Near Me – Who Are We? Pest Control Geneva NY Trusts!
Our local services are provided to both Hobart and William Smith College. We take pride in our work and protecting food establishments and taking care of homes and business in the local area. We handle many local business and homes including Finger Lakes waterfront properties and many of your local food establishments. Check out some of our reviews. Thank you for the opportunity to handle your home or business!
Pest Control Geneva NY |
Call Today! (315) 789-1930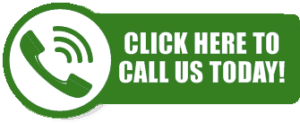 EnviroPest | Geneva: 789 Pre Emption Road, Geneva, NY 14456
Canandaigua / Geneva Office *Available 24 Hours 7 Days A Week
If you discover bed bugs, ants, bees, mice or other pest in your home, contact EnviroPest Control and Extermination for your Geneva Pest Problem. Our certified team is educated in the most advanced bed bug protocols and equipped with the state-of-the-art resources necessary for complete eradication of these pests. You can also sign up online by clicking this sign up page and following the directions. We are the pest control Geneva can rely on. We look forward to hearing from you!

You can also use the onsite chat feature, Free Pest Inspection form on this page, or our online contact form to get in touch with us. Whatever your pest control need, we are happy to help you eliminate it.
Featured Product Lines: