Pest Control Batavia Can Trust
Serving Genesee, Wyoming and Orleans Counties

EnviroPest has been serving Batavia's pest control needs for over 30 years. Our exterminators handle all types of pests, from bed bugs and ants to cockroaches and bees. Our staff is composed of year-round, full-time pest professionals who make us the #1 Genesee, Wyoming and Orleans County Exterminators. Choose a company that you can trust to stand behind the service you deserve for your home or business.
Why We're the Batavia Exterminator Families Trust:
Our exterminators started business in 1991 has some rich history in Western New York. Before starting one of the area's leading pest control companies, Bob was a national pest service branch manager. As a troubleshooting manager, Bob quickly rose to Regional Management for all New York Exterminators, including Batavia, Albion, Warsaw, LeRoy, and Mount Morris.
The seasons that Batavia and Genesee County experience throughout the year can cause many pest issues. Hot and humid summers give pests like carpenter ants and bees the perfect climate, while travel from areas such as Batavia Downs Gaming can create scenarios for Bed Bugs. All our staff has over five (5) years experience as bed bug exterminators and other pests, so you can be rest easy knowing you've chosen the best.
Bed Bug Problems In Batavia:
As the largest bed bug pest control company in Genesee and Surrounding Counties, EnviroPest is the Batavia bed bug exterminator of choice. From our past bed bug services at Batavia Downs Gaming & Hotel to our maintenance programs at Genesee Community College, it's easy to see that bed bugs can get into any home or business in the area. The higher education facilities and the tourism this area attracts creates a large risk for the infestation of bed bugs. We are prepared to handle the needs for all the homes and business in this beautiful region.
EnviroPest is a Batavia bed bugs specialist. Like you, so many homeowners, landlords and business owners have come to us with bed bug issues. We pride ourselves as a company that has served the local community, having handled over 300,000 pest control problems for customers over the years. Our local staff is part of the community, and their personal touch has made us the largest locally owned company. We are the Batavia bed bugs company you can feel good about and trust.
Our Unique Region Brings Carpenter Ants, Bees and Ticks: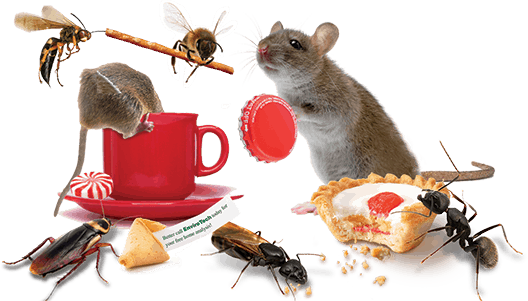 Although we are home to some of the most beautiful terrains in New York State, the abundance of trees and climate can cause havoc on homes and properties when it comes to pests. The weather can lend to moisture diffused wood and drive pests like ants, mice, and bees inside during the cooler months. Black carpenter ants are a common ant in Batavia and Genesee County. They will nest in the walls and be prevalent during the spring and summer months. It is essential to watch for signs that these critters could be residing on your property. We can help you get rid of any large ant problem.
The wet spring weather and abundance of ornamentals can also create an environment for mosquitoes and ticks to look for a blood meal. Batavia is also known for its large infestations of mice, and fields can attract other rodents like rats due to the food harvested every year.
Potential Health and Financial Risks Of Mice Problems:
Mice, rats, and their nests bring great risk to homeowners, and these pests will remain inside once they get inside the warm comforts of your home or business. Pest control is the first step to correcting the problem. Cleaning the hazardous mess they've left behind is the second step. Pest feces and carcasses can cause illness and disease. They can also attract and create an environment for further infestation by insects. Dangerous fluids can penetrate building materials, and harmful toxins can be released into the air. Rodent infestations can carry diseases such and Hantavirus and are linked to asthma. These respiratory issues are especially true in children and older adults. Touching or simply disturbing the toxic waste can make things even worse. It's not always something you can see. It helps to have a mice exterminator Batavia take the time to go through your property and check for these risks.
We Get Rid Of Bee Problems As Well:
As the largest bee exterminator company in the areas, and have expertise in exterminating carpenter bees, wasps, mud daubers, cicada killers and much more. Our staff is trained to target and eliminate while keeping your home, business and family safe. Effective bee control and exterior bee spray to prevent bees from entering your home. We provide same day service bee extermination service and other emergency service when your looking for a pest control company near me. We are the largest exterior bee pest control company in Genesee County and surrounding counties. Give us a call today to find out more. We can make you summer months more enjoyable and provide exterior solutions for your family.
Need pest control Batavia? Contact EnviroPest today to schedule your free pest inspection. We are the Central NY Pest Control Batavia Calls!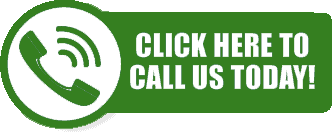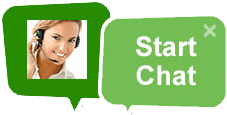 Our Batavia branch has been working in coordination with our satellite branches. Our Elmira pest control branch has been training and working with our branch staff including support and advanced training protocols. Also, our Buffalo pest control location has also been working with our staff in the Batavia branch to handle and coordinate all the advanced training.

You can also use the onsite chat feature, Free Pest Inspection form on this page, or our online contact form to get in touch with us. Whatever your pest control need, we are happy to help you eliminate it.
Featured Product Lines: