For over 30 years EnviroPest has had the pleasure of working with residents and businesses in Niagara Falls as the largest and most trusted exterminator. Though the region is best known for its waterfall which attracts many tourists, pests such as bed bugs, carpenter ants, mice, rats, and bees also frequent the area.
Pests in Niagara Falls Can't Hide:
Our passionate team of exterminators use safe and effective exterminator services to keep Niagara Falls cozy for visitors and residents alike. In addition to the common pests listed above we also handle Boxelder Bugs, Carpet Beetles, Moth, Centipedes, Millipedes, Cluster Flies, Cockroaches, Earwigs, General Ants, Pavement Ants, Indian Meal Moths, Rodents, Spiders, Wasps, Yellow Jackets, Fleas, Mosquitoes, Ticks, Powder Post Beetles and more.
Signs It's Time to Call an Exterminator
It can sometimes be hard to tell the difference between a harmless critter and a pest, especially when there are no obvious signs around your home. Our team is trained to know where to look, and identify pests by any damage and other signs around your home or business. Even if you have identified a pest, you might not know the extent of damage, and the population of pests you are up against. Since time only aids and abets damage, we offer free pest inspections and encourage calling an exterminator as soon as you notice potential pests.
General Guidelines on Confirming Bed Bugs
With a steady stream of tourists visiting Niagara Falls, bed bugs tag along for some sight seeing of their own. Spotting these guys can be difficult, but here are some helpful tips:
Check all crevices around the bed, look at the box springs, headboards, bed frame, and the steam of the mattress. You will be looking for brown fecal matter or reddish colored stains.
Inspect your skin for bite marks, bed bugs bite in groups of 3 so check for a pattern of close proximity red marks.
Have you noticed an odd musty odor? If you have a bed bug infestation it may give off a distinctive odor that warrants a call to an exterminator.

SAME DAY SERVICE!
Call
Today! (716) 693-0100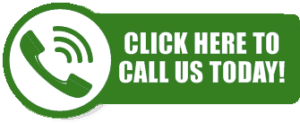 EnviroPest | Niagara Falls Exterminators: 1755 Fashion Outlet Road | Niagara Falls, NY 14304
Niagara Falls Office – *Available 24 Hours 7 Days A Week
Identifying Carpenter Ants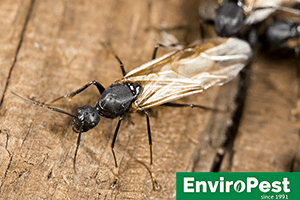 If you're seeing black ants around your home or business it might be a carpenter ant infestation. These pests are difficult to eliminate and pose a large threat to many properties in Niagara County. As a carpenter ant specialist, EnviroPest has a comprehensive approach to complete elimination and prevention of carpenter ants. 
Here's how you can identify carpenter ants:
Look for a segmented body and a heart-shaped head
Color can be dark black or even a little red
Focus on size, carpenter ants are large: .25-.5 inches
Ants are spread out around the home and there is sawdust like material
Don't second guess contact EnviroPest for a free pest inspection.
When is Mice Extermination Needed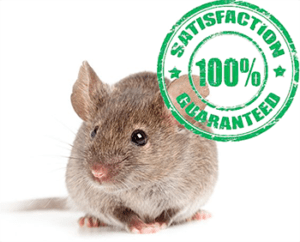 Are your ears playing tricks on you or was there a scurrying scratch coming from the ceiling tiles above your bed as you try to sleep? Is there someone living in the walls?
Mice are great at keeping out of view and often are not active until the off hours when we are fast asleep. You might not see mice, but if you find droppings, or notice nibble marks on stored food, it's safe to say they are with you.
At this point it might seem a simple trap will do, but mice are neophobic which means they fear new things in their environment, like traps. Worse yet, they breed rapidly so as you test out traps, the problem grows and they may begin to nest in hard to reach areas. Don't leave success to guessing, professional mice exterminators understand the behavior of mice, and know how to flush out the entire infestation leaving your home on the mend.
Call our experienced Mice Exterminators: (716) 693-0100.
Dealing With Rat Extermination in Niagara Falls
Even more elusive than mice, rats are a complex pest that are hard to find and very difficult to eliminate. Once your home is theirs, they aren't leaving, not even when the weather takes a turn during warmer months.
You can't trap your way out of the breeding cycle so if you have been laying down traps and catching 1, 2 a week, that's only scratching the service. In order to be sure rats are gone, you will need more than traps, working to seal off major entry points and establishing a rodent bait program. This program should be designed to not only eliminate rat populations, but create an approach to keep them out.
If you notice any of the following, the best course of action is to contact a professional rat exterminator:
Droppings
Gnaw marks on food
Pockets of foul odors
Tracks
Nests
Scratch marks
If Your Niagara Home is Buzzing, You Need a Bee Exterminator
Wall voids are attractive to honey bee swarms seeking permanent nesting sites. Once they are settled in a few problems can arise:
Sting hazard
Constant buzzing
Risk of staining interior walls should the colony die and the beeswax comb melt
Though honey bees are not aggressive, they will protect their hive and there's a chance that what you think are bees are actually wasps, or yellow jackets. Both of these types of pest are known to be aggressors and pose a much larger risk of stings and bites.
The trusted bee exterminators at EnviroPest can determine which of these pests you are up against, safely removing a swarm of bees, or tackling a colony of wasps or yellow jacks.
Get a bee free home today with same day service: (716) 693-0100.
Is It Time to Hire a Cockroach Exterminator in Niagara Falls?
Cockroaches are transported many ways though commonly make their way to your home through electronics and cardboard boxes. Incredibly elusive, seeing a cockroach during the day is a sign of large infestation and comes with a slew of potential illness. Cockroaches spread thirty-three sorts of bacteria, and contain 6 kinds of parasitic worms. So how do you know if your Niagara home or business is up against cockroaches?
If you spot a potential cockroach was it:
¼- 2 inches and reddish-brown (American Cockroach)
½ inch and light brown with two dark stripes on the back (German Cockroach)
½ inch and dark brown body with light brown bands (Brown Banded Cockroach)
1 inch and shiny black to dark brown (Oriental Cockroach)
1-1.5 inches and shiny mahogany brown body
If you encounter any of the following:
Tiny droppings that are the size and shape of black pepper
Unusual musty odor
Finding dark brown capsules
Don't risk your health, contact EnviroPest's Cockroach Exterminators now.
EnviroPest Offers Same Day Pest Removal Service
We know that sometimes a pest infestation is an absolute emergency. That's why we offer same day service for all our treatment and pest programs. That means if you need anything after or between service visits, we cover it all for no additional costs. Let us know if you have any needs or we can make you home more enjoyable with our Pest Protection Programs.
Our certified team is educated in the most advanced bed bug protocols and equipped with the state-of-the-art resources necessary for complete eradication of over 40 pests. We're the exterminators NY trusts and we look forward to discussing your issue.
Free Pest Inspection!