EnviroPest has taken care of many of Erie County Municipal, Residential and Commercial property. We have been known for our Carpenter Ant programs, however we have become experts in Bed Bugs since the resurgence about 10 years ago. But there's always one or two stories a year each tech has that makes all the others seem mundane. As the exterminator Buffalo, NY trusts we have had a lot of Buffalo Bills personal homes as on our routes. We have taken care of pest issues the Ralph's have had as well. Let's just say there is a lot of in fighting between the staff as to who gets the Bills' route through Hamburg and Orchard Park. There is something special about the Buffalo Bills and what they mean to the community. Our staff always get a kick out of handling their pest issues.
Bills Running Back Can't Outrun Bed Bugs
It wasn't until one of the league leading NFL running backs had some time at home after last season until he found out bed bugs were rampant. He was already frustrated with the way the season ended and his assistant told us he had had enough. His assistant was the one who searched for "Buffalo NY bed bug removal" and found us. His main concern was for the health and safety of the family and the property. Luckily this was the off-season and this was his Hamburg NY home that become infested with bed bugs and he was spending some time in his West Coast property after the season ended.
We had to be buzzed into the gate and had a couple guys who for obvious reason volunteered for this assignment. The home was something out of a magazine and there was a lot to breakdown on this job. Spending some time on the property we figured out that two bedrooms had become infested. Of course, the question was "How Did I Get These?" We would say it was almost certainly from all the travel the family had been doing over the NFL season.
Tackling His Issue
Originally the wanted to do a heat treatment but after breaking down the property and the personal items involved, we determined that doing applications when the family was out of town and targeted the infested areas, we could eliminate the issue. The trophy room was filled with memorabilia and we were very relieved to find out that this would not need to be treated.
We ended up doing two treatments and resolving the bed bug issue and although we couldn't get any free NFL tickets, we did get a chance to put this one in the win column. If you believe you have a bed bug problem in the Southtowns of Buffalo give us a call. We most likely have seen every situation and resolved the most difficult of problems across Western New York.
We Are Bed Bug Exterminator Buffalo NY Experts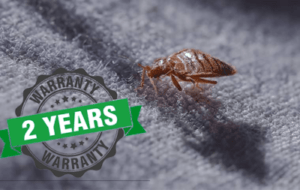 EnviroPest is the exterminator Buffalo trusts, and a specialist in bed bugs. Buffalo and The Bills have come to us every time they need to resolve a bed bugs issue. We pride ourselves as a company that has served the local community for over 30 years. We have handled over 300,000 problems for customers over the years but remain dedicated to our local community. Our staff and personal touch have made us the largest locally owned company. Our commitment over the last 10 years to the elimination of bed bugs Niagara Falls is something we pride ourselves considering the issue have gotten increasing worse year to year. check out our recent post "Bed Bugs Buffalo – No Turning Back", which describe the latest epidemic we handled. Call us to find out about a free inspection or our affordable one rate 2 year guarantee.
Exterminator Buffalo NY Contact Info:
Call Today! (855) GET-ENVIRO
If you discover bed bugs, ants, bees, mice or other pest in your home, contact EnviroPest for immediate relief. Our certified team is educated in the most advanced bed bug protocols and equipped with the state-of-the-art resources necessary for complete eradication of these pests. We are excited to announce our award from the 2019 Amherst Chamber of Commerce. You can also sign up online or call. We're the exterminators NY trusts and we look forward to discussing your issue.