Syracuse NY State Fair's Main Attraction Isn't the Butter
Bill was 100% positive that he had gotten the infestation from the company that he worked for. Tasked with unpacking all the trailers, storage units and the tents for the NYS Fair was something he had done for almost 8 years every summer. The excitement of what the Fair brings to Syracuse NY every year was something Bill really enjoyed sharing with his family and the community. Maybe a sense of pride for being a part of something that brought so much happiness to the last part of summer. What it would bring him and his family this year was Liverpool NY bed bugs and with it a lot of sleepless nights.
This year was no different until his wife started to complain about getting bit at night. After doing some internet research on bed bug infestations and bed bugs facts they started to narrow down the issue. That's the is a strange thing with bed bugs, and it seem they bit in groupings of three in different parts of the body. When she called, we walked through all the different scenarios of pest control and ended on the idea that it was most likely bed bugs. I'll be honest she was skeptical at first and I get that all the time. People have a distrust of exterminators, especially in Syracuse. I think when someone helps diagnose over the phone people think its convenient but then start to question. It always tell people "your home is different but he biology has always been the same for hundreds of years."
Of course don't always take our word for it. Nowadays you can check out our company reviews. I sent this article on how to inspect for bed bugs? Bill is semi-retired, but they hadn't done any traveling that summer. It was the second time we spoke that Judy told us about her discussion with Bill.
Apparently, Bill had noticed some small bugs when he was helping a private concession setup. That was when he helped move them from one area of the fair to another. He felt bad so he helped them move some items to the different part of the Fair. The rest is history. Bed bugs can come from all types of places and bill found a trailer filled with them. It only took one to find its way to their Liverpool home.
How To Get Ready For Bed Bug Treatment
One recommendation we discuss with our bed bug pest training is that it is a good idea to take off all clothing in the garage and go straight to the shower when your day is complete. This applies to any situation where you may have been exposed to Bed bugs or a high-risk environment.
We ended up taking care of Bill and Judy's Liverpool NY home for bed bugs. We had a job in the morning right down in Auburn NY for rats which is a whole other story and that took up the morning. It takes hours to prepare for a Bed Bug treatment and they had to be out of the house for 3 hours while we did the application. It allowed them to take the time to prepare. We also treated his car as a precaution which can be common practice. They are happy and Bill has also decided that he will continue to assist in next year's New York State Fair even though they were infested from bed bugs.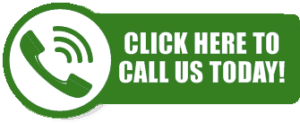 EnviroPest | Exterminator Syracuse NY: 4736 Onondaga Blvd | Syracuse, NY 13219
Syracuse Office – *Available 24 Hours 7 Days A Week
If you discover bed bugs, ants, bees, mice or other pest in your home, contact EnviroPest Exterminators. Our certified team is educated in the most advanced bed bug protocols. We are equipped with the state-of-the-art resources necessary for complete eradication of these pests. You can also sign up online or call. We're the exterminators NY trusts and we look forward to discussing your issue.