"Exterminators" is a tricky word. Likewise it is most certainly a word that people associate with pest control. However, there are two types of words to describe pest professionals and there are two types of pest control companies. Firstly, the word "exterminator" conjures up thoughts of uneducated technicians using unknown chemicals. Secondly, the phrase "pest control" describes a more family friendly approach to protecting homes and business and above all health. On the other hand, it is one of the most searched internet keywords (think , and moreover "bed bug exterminators Rochester"). At EnviroPest, we offer so much more than the "exterminators" of the past decades did.
Rochester Exterminators vs Professional Bed Bug Pest Control
Today's pest control companies should represent something that defines the times; in other words, treatments that are safe and effective for families. They should be staffed with technicians you can trust in your home applying materials that should be used in a home. It's something we often discuss with our clients and prospects and to be honest most people in today's world expect a certain level of quality. In our mind the word exterminators doesn't quite fit into the idea of advanced and professional service.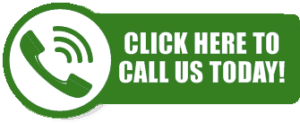 (585) 467-8170

TOLL FREE – (855) 438-3684

Rochester

(585) 467-8170

East / Wayne County

(585) 421-0350

Victor / Canandaigua
(585) 924-3023
Geneva / Finger Lakes
(315) 789-1930

*Available 24 Hours 7 Days A Week
History of The Word "Exterminator"
For us, the term "exterminator" takes us back to another era. One where an overweight, trigger-happy sprayer chewing tobacco would come into your home and douse everything in sight. One where you had to leave for hours on end and chemicals like chlordane was sprayed all over the place. It was the wild west of the pest control industry. Unfortunately there are still a few of these types of technicians and companies operating in Rochester's pest control industry. They may not be spraying the dangerous chemicals but they are certainly not choosing the best options for their customers' health.
Cheap, Fast and Shortcuts – Exterminators Kill Bugs | Well, So Do We
One thing that's become more concerning is that folks are not always doing all the research about treatment methods, biology of bed bugs and the companies they are dealing with. These days, for may types of services, people will just check a few possibly inaccurate review sites and if the company can get there quick, it's a sale. The internet has driven a lot of small business but that can create instability in the quality. That can be good for pest control pricing, but a lot of these companies won't be around in a year or two. For those wanting everything at their fingertips, done quickly and cheap, there usually is a price to pay later down the line.


Choosing A Bed Bug Exterminator in Rochester
We understand that you have a choice when it comes to hiring a bed bug exterminator. Therefore it's important to discuss what makes a firm different. National firms like Terminix or Orkin are employee turnover firms and subsequently most of the people that come to your home are going to do everything they can to bad talk and upsell you and your family. Other firms claim to be quality bed bug exterminators, but if you check their resumes they may have other focuses (for example, they are more focused on spraying bees and general pests). If a company has only been around a few years and they are one guy in a truck, they probably don't have the experience to get rid of bed bugs.
Our Bed Bugs Exterminators Warranty:
We still haven't met a bed bug job that we haven't been able to solve. Our staff has a 100% elimination rate. Let's be honest. Every job is different and every job need a customized solution. Sometimes we can get rid of the issue on the first shot and sometimes we need to keep at it. That's just the way bed bug problems are and that is why you need a company with a long warranty. Bed bugs are resilient and as a result will not stop unless the right treatment plan is put into action and the company is standing behind their service. Whether we are handling hospitals, apartment complexes or residential homes we are going to stand by our service with a two year guarantee. That means you getting the best in the business as far as a bed bugs exterminator Rochester NY!
We Are The Bed Bug Exterminators For Rochester!
We have been serving our clients for over 30 years and as a result, we have treated more customers than any pest control company in the area. Even the national firms haven't handled as many home bed bug treatments as we have in this area. Each member of our staff has atleast 8 years of experience and have all been trained and staffed personally by the owner himself. EnviroPest are the best in the region at identification, treatment and subsequently elimination of bed bugs from residential or commercial property.
Call Today! (855) GET-ENVIRO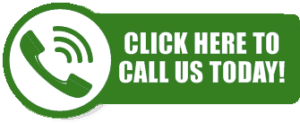 (585) 467-8170

TOLL FREE – (855) 438-3684

Rochester

(585) 467-8170

East / Wayne County

(585) 421-0350

Victor / Canandaigua
(585) 924-3023
Geneva / Finger Lakes
(315) 789-1930

*Available 24 Hours 7 Days A Week
If you discover bed bugs, ants, bees, mice or other pest in your home, contact EnviroPest Bed Bug Exterminators for immediate relief. Our certified team is educated in the most advanced bed bug protocols and therefore equipped with the state-of-the-art resources necessary for complete eradication of these pests. We're the exterminators NY trusts and above all we look forward to discussing your issue.