You wake up with have itchy scratches and see some strange stains on your bed. Maybe you were dreaming, but then you see a bug, you search the internet. After a few clicks it is confirmed: you saw a bed bug. You know you have a pest infestation. The next step should be to determine whether you need an exterminator or not, and the chances are that you do. The first that comes to mind is how much is a bed bug exterminator cost?
You think you will be able to handle a small infestation by yourself, but any infestation poses a severe health risk to your family. The more you read about bed bugs and how hard they are to get rid of them, the more you should consider the "true" cost of exterminating them. Once you call the professional, they will conduct a consultation and quote you how much it will cost to eliminate the pests. Let us review some important factors when considering how much the process will cost you.
Cost Starts with Proper Pest Identification
It's important to note that bed bug treatments by an actual bed bug professional can cost more than other types of pest control. You should know that there is a difference between pest and wildlife removal companies. Though similar, they require different methods and tools. Removal of pests involves dealing with creatures inside your home. On the other hand, wildlife removal often deals with animals outside your home, though they can sometimes get indoors. We recommend sticking with a specialists when looking at professional treatments for bed bugs.
Bed bug extermination costs will be different from cockroach extermination costs. Bed bug exterminators are usually the most expensive of all the common pests. This expense is because they are so challenging to eliminate. This high price of effective treatment leaves a lot of room for inexperienced companies to charge less for extermination. The company you choose should be an expert in bed bugs. Think of it this way: you wouldn't hire a plumber to fix your electrical. Like everything, you get what you pay for when it comes to bed bug exterminators.
6 Factors That Affect Exterminator Costs
Although there is a typical price range for professional bed bug exterminators, some factors can affect cost considerably higher or lower. These factors will determine whether you pay hundreds of dollars or thousands to make your home hospitable again. Some of the factors that affect exterminator costs:
#1: The Length of The Guarantee
The number one most crucial factor to consider when comparing companies is the length they are willing to guarantee the elimination of bed bugs. Many homeowners think 90 or 180 day guarantees are sufficient terms, and are ready to risk the service for a lower price. But because bed bugs can survive for 400 days without a blood meal, it is common for treatments by homeowners and inexperienced pest control companies to only be effective for a few months. That's why many companies give guarantees of six months or less. This short guarantee is a statement of the quality of both the staff and the company. A professional bed bug exterminator will stand behind their work for extended periods, regardless of the home's condition or the potential for re-infestation. A great company can identify and eliminate infestations in any situation.
#2: The Size of the Infestation
A pest infestation can vary significantly in size from a few pests to a full-blown infestation with thousands of creatures crawling around your home. The extent of the infestation can directly impact the extermination methods. A wide range of strategies may be necessary to eliminate pest infestation.
EnviroPest exterminators will always treat small and large infestations at a fixed rate. Although it may take multiple services, typically 3-4 weeks apart, we believe it's best to be upfront on the total cost of the treatment and get each customer to complete elimination. The upfront pricing includes any unforeseen factors that many companies like to add on as they work or arrive on site. Some companies will attempt to charge per service and may charge additional fees to customers for their failure to kill bed bugs successfully.
If you have a massive pest infestation in your home, exterminators will require advanced equipment and highly specialized knowledge to address the infestation successfully. Moreover, a large infestation will require multiple treatments by our technicians, which automatically increases the bed bug exterminator cost.
#3: Size of The Property & Family
The size of the property may impact what we charge a property owner for an extermination job. As you probably know, pests will not stay in a single location. They will breed as much and as often as they can. Soon, they will spread to the farthest reaches of your house. They will mainly move to locations with the necessary resources for their survival, such as:
Water
Warmth
Food
Breeding grounds
The larger your property, the larger the infestation and the more extensive the locations to which pests can spread. There will be a lot more space to inspect and eradicate the pests. It will be a much bigger job and a more difficult task to exterminate the pests than if it were a smaller property.
The number of people in a home can directly affect the transfer of bed bugs throughout the home's different rooms. If a bed bug can move from one person to another on a bus, think about how easily they can move around the house in a family with six kids.
#4: Emotional Impact
An often-ignored factor critical to the cost of an exterminator's services is the emotional impact a pest infestation has on your home. For many people, a pest infestation results in panic, which means they will pay whatever they have to to get rid of the pests. Be wary of companies that rely on this emotion to get consumers to act on "specials" or "emergency" services. Bed bug infestations are stressful enough. There is no need to lean on a customer's vulnerability to increase pricing or land a sale. The fact remains that it will affect how much they are willing to pay. This emotional price increase is why many companies send "inspectors" to your home. If a pest infestation causes a huge emotional impact on your life, you should keep calm as it will help you make more rational decisions.
#5: Where The Infestation Is Located
A pest infestation can occur in two places: on the surface or beneath it. It is easy to identify and address a pest infestation only on the surface. It is when a pest infestation is inside the walls, between wooden panels, or in the lining underneath your property that it becomes difficult to address. Bed bugs can hide in all cracks or crevices, and the deeper, the better for them. Infestations located in hard-to-reach places will require full-scale fumigation treatment. Treatment methods like our exclusive ENVIRO STEAM process will allow us to get to those hard-to-reach areas. On top of that, we always provide as many treatments as needed to ensure success.
#6: Treatment Type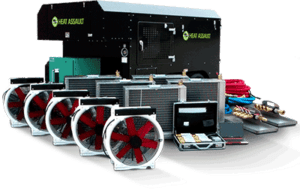 The type of treatment that a company has to conduct on your property will also affect the bed bug extermination cost. Most companies charge per treatment as well type, which lowers the expectation of their process—one of the only industries that reward itself for not performing their job duty.
Whole-Home heat treatments for bed bugs can be much more costly than localized steam or traditional chemical bed bug treatments. Any substantial company offering heat treatment will likely cost $3,000-$6,000 on a home that's under 2,500 square feet. Any company offering lower rates will likely provide more insufficient guarantees, and you could probably be looking at additional fees or re-infestation.
Steam & Traditional Bed Bug Treatments
According to HomeAdvisor, bed bug removal can cost anywhere from $300 to $5,000, with the typical bed bug exterminator cost falling between $1,000 and $3,500. Because of how long these pests may survive without food, bed bug removal is more expensive than other treatments like flea extermination. Without a food supply, bed bugs can survive for up to 400 days, so it's critical to have multiple visits and a strong guarantee following an initial bed bug treatment. Most professional companies will make multiple treatments part of the elimination process. This process can be essential due to the various stages of bed bug development. It is often best to have these visits built into the cost.
We offer all the treatment methods. EnviroPest focuses on eliminating bed bugs with a one-year or two-year guarantee. Bed bug heat treatment can mean steam or traditional heat treatments, so do your research. Chemical treatments of pest infestations are the most affordable but aren't always the safest or most effective. The most expensive treatments are heat treatments.
Other Bed Bug Exterminator Costs
How Much A Bed Bug Exterminator Cost vs. Doing It Yourself
A few methods for bed bug control can help you deal with an infestation. You can vacuum your bedding, mattress and bed frame if you think you only have a few bed bugs. It would be best if you also cleaned the surrounding regions, making sure to get into every crack and corner. This cleaning will ensure any live bed bugs and any eggs or larvae.
You can also try washing and drying your bedding on high heat in addition to vacuuming. This heat will destroy bed bugs that have taken up residence on the fabric. While these DIY techniques can help with an urgent bed insect infestation, they may not solve the more significant problem. A pest control company will be able to assess your concern and make recommendations for the right treatment plan.
What Is The Cost of Your Families Health?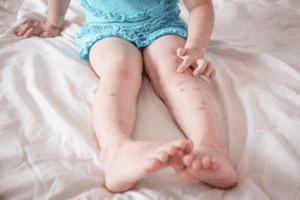 Spraying over-the-counter products in your home can be costly. Some products can be expensive, but there is also a hidden cost. Exposure to over-the-counter products can be awful, especially for kids, pets and older folks. The same remains to be true when looking at types of companies. When a bed bug company doesn't know what they're doing, they will be more inclined to use more chemicals, as well as the strongest they can get. Unfortunately, this exposes your family to harmful chemicals. More isn't always better. Take the time to discuss organic bed bug extermination and what the process will be.
Does The Bed Bug Company Throw Out Items?
Any professional bed bug company should not ask you to start throwing out things. Many pest control companies will tell customers to throw out furniture, mattresses and personal items that can cost thousands. This cost can significantly differ when selecting a company to solve your problems. Furniture such as couches, beds and other items can cost thousands if the company can't get control or requires you to throw the stuff out. Indeed, more than a reputable bed bug company will charge you.
Prevention vs. Bed Bug Exterminator Cost
Though we might successfully treat your home and remove the pests, your home may remain vulnerable to attacks by pests of different types. At EnviroPest, we believe in not only completely exterminating the pests from your home but ensuring that they never return. We will have to take various preventive measures that will save you money in the future to do that. For example, we have many different recommendations that can help prevent bed bug infestations and save you money in the future. Treating cars and recreational vehicles for bed bugs will assist in prevention. When our professionals are at your home, plan on taking time to discuss things you can do to avoid future infestations.
For more information on the issue, feel free to contact us. We offer a free consultation, at which point we will give you a breakdown of the expected costs.
Don't Take Our Word for It

Bed bug industry research indicates 80% of hotels have had to deal with bed bugs in the last 12 months. Even less studied are the incidents stemming from these hotels and the ripple effect these transfers are having on consumers. According to this study by the association true cost is $6,383 per bed bug incident. This amount includes all costs such as throwing out furniture, over-the-counter spray attempts, hotels fees, etc. The reason this number is important is that most people will conclude that after examining the costs, hiring a professional bed bug company that specializes in complete bed bug elimination will be much less than attempting to do it yourself or all the costs associated with hiring a poor company that doesn't get rid of the infestation.
Keep Property Clean
Keep any home with bed bugs as clean as possible. Many companies will factor in the cleanliness of a property when giving a homeowner an estimate. Addressing a pest infestation requires keeping a clean house which means we may recommend a cleaning service or dispose of personal items that create clutter. Scrubbing down or vacuuming surfaces in your home, especially the dirty ones, is one way to clean up bed bug casings, eggs and excrement. This cleaning process is valid before and after treatment to ensure these pests don't have a lot of clutter to hide.
Free Consultation
Before starting the extermination process, EnviroPest staff will have to conduct a consultation either on-site or by phone. It is crucial to evaluate the nature and extent of the infestation. The discussion will involve:
Locating evidence of the infestation
Assessing a timeline of bed bug infestation
Discussing Preparation of bed bugs
Identifying the size of property and family
Creating a treatment strategy for the infestation
If you know you have bed bugs, on-site consultations are typically not needed. Depending on the company, a consultation could cost additional monies or be free. EnviroPest offers free consultations, so it will not affect our price. We do not have traditional salesmen.