Is your business the victim of unwanted guests?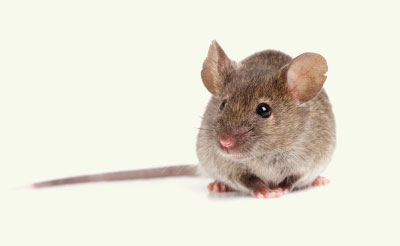 Are your new "guests" causing issues with your tenants? No matter the business type, Envirotech has you covered. We have been serving the Albany, NY area for nearly 25 years.
We understand that every pest situation is unique and customize an effective, naturally safe way to deal with your pest issues. Our customized solutions include the most effective treatments, whether it be ants, bed bugs, termites, bees, rodents or other pests.
We can handle any size situation with our award-winning team of certified pest exterminators. As Albany, NY's premier commercial pest control company, we will get rid of you pest problems fast, and we guarantee it!
Our Commercial Pest Control Process:
Pests, whether it's an insect or rodent, each require a management and elimination program that fits their unique biology. Our service personnel are trained to design and execute, complete and customized solutions, specific to your pest situation.
Pest Inspection & Identification
We start off with our same-day pest inspection. Our experts will come to your business and perform our Infra-Red Technology (or Thermal Imaging) inspection. This allows our technicians to see deep within your walls. By using this technology, our team can identify and document problems that may not be evident during visual inspection.
Pest Extermination Plan of Action
Once we have identified the extent of your pest situation, we offer all-natural treatments to remove the pest problem quick.
Pest Treatment Follow Up
Depending on the scale of the pest problem, our team will perform a pest check-in, to make sure that the situation is under control after the initial treatments. In addition, we also offer our complete Commercial Pest Solutions Program. That means, we will address future pest control issues that you may have with the exception of termites, powder post beetles, and honeybees; a great value for customers that are looking for yearlong piece of mind.
Our Commercial Pest Control Clients Include

Apartment Complexes


Hotels/Motels


Office Buildings


Retail Stores


Industrial Complexes


Schools


Public Buildings


& More
Who To Hire
What to Look for When Hiring a Pest Management Professional
The pest management company should be licensed by the state and insured.
Technicians should be certified pest management professionals and fully licensed in the state.
The company should be a member of a professional organization, such as the National Pest Management Association.
The company should have a staff entomologist or access to one.
Choose a company based on their quality of service, not the price. Research user reviews and testimonials to solidify your choice.
A pre-inspection should be conducted to assess the scope of the work.
The proposed work should follow the steps of integrated pest management, not just pesticide application.
Our Guarantee
Complete Service Guarantee
If, at any time between services or your guarantee period, you as a customer of EnviroTech are not satisfied for any reason, we will readdress the area in question at no additional charge.
Our continuous inspection and treatment means a 100% guarantee as long as you have us on the property.
Why Choose EnviroTech?
105% Price Match Guarantee
24/7 Service Available
We Stand By Every Service—Guaranteed
Safe, Effective All-Natural Treatments
Environmentally Conscious
Fast, Free Inspections & Estimates

What Our Customers Are Saying About Us
"Back in 2010 our company contacted Enviro-Tec for the first time for a bedbug treatment. I can not tell you how pleased we were with the fast efficient service that we received. Not only did they come out the same day we called, but they were able to get rid of the problem with one service. Since then any time our company calls Enviro-Tec they get us in right away and the technicians are amazing."
– LM Rochester, NY