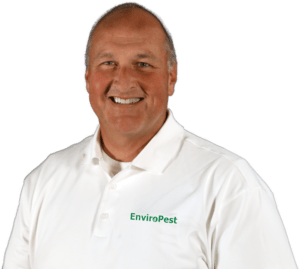 "Being in the pest control industry for over 30 years, I have had the benefit of not only seeing but being a part of the growth in safe and effective treatment in people's homes. I understand that you as a consumer and decision maker in your home or business have choices in pest control companies. Knowing this I have always tried to put take the perspective of what I would want for my family and for my business. Of course, many times infestations with pests come up unexpectedly. For that reason, all of our programs and services are designed to be at one price and guaranteed. There are so many attempts in the Pest Management industry by firms who create a model of getting clients to continually pay per service or have pest warranties that have a lot of small print that only benefit the bottom line.
We want to thank you for 30 years of getting to know you, your family and your home. Our success is the same as our customers success. We look forward to the opportunity to earn your business and take care of any pest problems that you may have in the future"
Please feel free to contact me directly at [email protected] if you have any needs or comments about your services or potential for services.
Thank you,
Robert Allen – Founder / President