Millipede Pest Control Needed Particularly When There Is A Wet Fall Or Spring Rains
Joan Alderman's home gets invaded by millions of millipedes every year. This is just like thousands of home owners across the country. Finally Joan became fed up with crushing the millipedes. Every time she took a step in her home, she heard a crunch. So she called a millipede pest control company to come out and treat. Her foundation was sprayed to kill pests before they could get into her house. Unfortunately, treating the foundation only stopped some of the millipedes from getting inside. It did nothing to impact the quantity of millipedes coming out of her yard and flower beds each year. After only treating the symptoms of the millipedes for years, Joan called EnviroPest. She was looking for a final opinion before giving into the pests and their invasions.
It is our philosophy at EnviroPest to not just treat the symptoms of pest invasions. We aim to find the source and prevent the invasions from happening to begin with. Unfortunately for Joan, the other pest control company she was using did not value this philosophy. Therefore, they weren't able to help Joan eradicate the invasions for good. When our tech arrived at Joan's home, he was able to immediately identify the issue. From there he formulated the best prevention program for the millipedes, specifically designed for Joan's home.
We Are Millipede Pest Control
The pest exterminator from EnviroPest was able to determine that Joan's primary issue was she had mulch beds surrounding her foundation and front walk. You should know that Millipedes and other underground pests are attracted to mulch beds because of their loose placement. This factor alone allows water to drain into the soil underneath even quicker. This collection of moisture is ideal for the millipedes. This is because they feed off of decaying plant materials which is accelerated with a higher moisture ratio. This rapid decay of food sources provides the perfect place for millipedes to lay their eggs underneath the ground. The EnviroPest exterminator directly injected the mulch beds with material. This is so that the eggs of the millipedes were eliminated before they had a chance to hatch.
How to Treat For Millipedes Properly
The exterminator also injected the soil next to the foundation and walk for added protection and impact on the eggs. After the injections of the surrounding soil and mulch, the technician treated the foundation. He also treated entry ways of the home to combat the current year's invasion. After a few seasons of these injections and treatments, Joan now experiences a millipede free spring and summer, something just a couple years before she thought would be impossible.
Here at EnviroPest, we believe in not only temporarily stopping an issue, but making sure that we can reach a permanent solution to the problem. Using our 30 plus years of pest control experience we have a get-to-the-root philosophy. EnviroPest has helped Joan and tens of thousands of customers get rid of their pests for good. Whether you are dealing with millipedes like Joan or have another issue with carpenter ants, yellow jackets, mice, or other pests, EnviroPest has a custom care program that will fit your needs.
Call Today! (855) GET-ENVIRO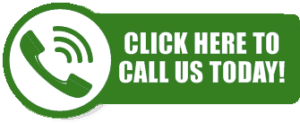 If you discover millipedes, ants, bees, mice or other pest in your home, contact EnviroPest Exterminators for immediate relief. Choose a certified team is educated in the most advanced pest control protocols. We are equipped with the state-of-the-art resources necessary for complete eradication of these pests. You can also sign up online or call. We're the exterminators NY trusts and we look forward to discussing your issue.