The year was 2006, known in Buffalo, NY, as the year that city decided enough was enough when it came to the issue of rats. Just as some homeowners are,
the city was reluctant to admit it had a serious problem with the rat population. The Department of Health and Department of Sanitation had been working
for more than 7 years with professional pest management companies to control the issues, to no avail.
Anyone who has lived or visited Buffalo is aware of the large number of vacant commercial and residential buildings. These properties create breeding
grounds for hundreds, possibly thousands, of rats that are now working their way into the suburban areas of the Northtowns and Southtowns. Not to mention
the unmaintained grounds around the buildings.
"The amount of rat programs we have handled in Buffalo over the last 5 years has been up 400% and we don't see this trend stopping. People in these nice
communities just don't see how they can have rats; but there are too many sources around our customers' properties and there aren't any signs they are
going away. It is constant rodent property maintenance," says Wes Kimble, EnviroTech's Service Manager.
The Erie County Department of Health has been giving free rodent programs to residents but the rats are still winning the war. While residents are awaiting
relief, some have decided to take matters into their own hands by contacting EnviroTech. Here are some measures you can take to reduce your risks of
infestation: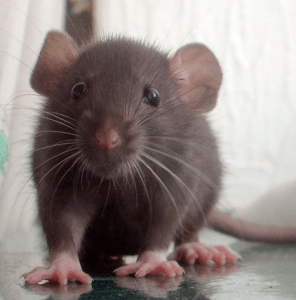 Cover all garbage cans with tight-fitting lids
Store pet food in rat-proof containers, and remove any uneaten food promptly
Remove sources of water
Keep yards free of trash
Clean areas behind wooden steps, under decks and any other sites that might provide shelter
Clean up pet droppings on and around the property daily
Pile wood and other storage materials away from walls and at least 18" above the ground
Make sure windows and doors close tightly and place heavy screening on all basement windows
Seal any holes in your home's foundation
Fasten floor drains to keep rats from entering through sewers
Rat-proof bird feeders and do not place bird seed on the ground
During a rodent infestation, discontinue bird feeding
The measures listed above provide a baseline for keeping the rats at bay and will help prevent your property and home from becoming a breeding ground for
future generations of these rodents. If you're worried that you've already lost the battle, call EnviroTech for today!