Our Clients' Stories Are Your Stories
Richard and Joyce Fallon of Buffalo, NY were having a bittersweet summer. They had just welcomed their first child (a beautiful baby girl named Shannon)
into their home but were being attacked by a swarm of bees every time they opened their front door. They were also starting to find ants entering into
their kitchen and dining room on a daily basis. The Fallons knew that they needed help getting rid of the pests, but they didn't want to put any harmful
chemicals around the house for the sake of their baby. Their friend Keith recommended the pest experts he used in a similar situation: EnviroTech
Environmental Services.
All About Natural
At EnviroTech, we offer our pest control customers a 100% All-Natural Program designed specifically for those concerned about the
potential dangers of using conventional materials in their homes or businesses. After all, the whole point of eliminating pests from your home is to keep
your family safe, so what is the difference if the materials applied to your home result in an equally harmful environment? Using the natural essential
plant oils of rosemary and peppermint, our all-natural insecticide concentrate Essentria IC3 is rated to treat for bees and wasps, pavement ants, carpenter
ants, boxelder bugs, centipedes and millipedes, mites, silverfish, spiders, and numerous other household pests. EnviroTech also offers our customers the
use of an all-natural dust, MotherEarth D, for hard-to-reach areas where moisture is best avoided and/or areas with large volumes of air (e.g., attic and
basement crawl spaces).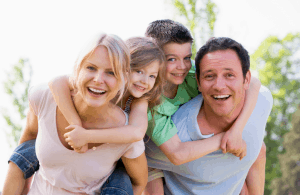 Families First
In addition to using all-natural materials, EnviroTech pest exterminators also implement a
family-conscious philosophy of pest eimination. Most of our team mebers have families of their own, so our technicians have the best interests of families
on their minds. They know better than anyone how important it is to apply materials safely and conservatively, inside and outside your home. If you are worried about exposure to pesticide materials but need help from a pest control professional, call us and to talk about our All-Natural Pest Control Program and learn how we can keep you, your home, and your family healthy and safe.