EnviroTech – Leaders in Professional Turf Care Treatment – Albany NY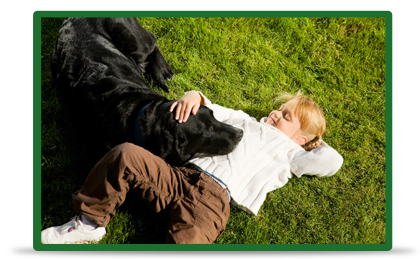 Tree and Landscape Services
All EnviroTech's specialized
organic lawn care programs
include at least four in-season feedings throughout the year. Each feeding is comprised of coated, granular, time-release fertilizers formulated for the specific needs of your lawn. The benefits of EnviroTech's program include:
Providing better fertilizer penetration
Improving turf thickness
Increasing water infiltration
Relieving soil compaction
Increasing air penetration into the soil, proving microbe activity
Stimulating new root growth
Breaking down of thatch
Popular programs offered by EnviroTech are:
Natural Turf Care Program
This four-step program covers complete weed control of your lawn and premium turf fertilizer. We use only the highest quality products designed to give your yard that healthy look and feel it (and you) deserve.
Natural Turf Care Plus Program
Our Plus program includes all the features of the Natural Care Program with the addition protection of insect control. This five-step program guarantees against surface insects and grubs. We even take care of bees and wasps around your home. You won't find this offer anywhere else in the industry.
100% All Natural Program
This comprehensive treatment program has been tested and proven to be highly successful and safe. Our four-step program uses 100% all-natural products for fertilization and weed control, offered exclusively by EnviroTech. That's why they call us Naturally the Best!
Customized Program
In addition to the above three popular programs, we offer custom designed programs fit specifically to your lawn, personal needs and budget.
Our programs control insects & disease in your woody plants while providing vital nutrients. We also provide deep root feeding for all of your landscape plants in addition to pruning and trimming.
Ornamentals
We specialize in the care of "ornamentals" and provide services that include ornamental fertilization, pruning & trimming, as well as insect & disease control.
Tree Removal
EnviroTech provides a full range of tree removal and trimming services. We use the proper equipment and take all possible precautions to prevent damage and injury — to both you and your property. Our services include:
Tree trimming & pruning
Tree and stump removal
Insect disease diagnosis and treatment
Complete clean-up and disposal
Landscape & Turf Care
An EnviroTech specialist will conduct a thorough inspection of your lawn to assess your general needs and potential problems including; damaging rodents and insects, weeds, disease, grass root stress, mold and more.
Landscape Design
Depending on the scope of the project you may or may not require a formal design — but we will always tailor your landscape to your preferences and existing environment. Once our team has created your new landscape plan on paper, we will bring your plan to fruition, by supplying our team with the best tools and equipment available.
Grubs and Other Insects
Controlling insects in your lawn is essential to avoiding infestation and placing stress on the development of healthy root systems. Our grub control program uses unique, highly effective products that fights the voracious root feeders that cause extreme damage, but avoid harming the many beneficial insects reside in the turf. Whatever your needs, we'll recommend customized solutions that will produce a think, green, healthier lawn – we guarantee it!
Lawns in the Upstate New York area are susceptible to certain insects and diseases. EnviroTech is the #1 Pest Elimination Specialist in Upstate New York with effective solutions for over 45 insects and pests that invade homes inside and out. Grubs are the most common problem encountered in lawns in our area. Two indicators that grubs are a problem are the presence of moles looking for food and Japanese and May/June Beetle damage to tree and shrub leaves in summer and early fall. They are the adult form of grubs and like to eat foliage close to home.
Some insects and diseases may need one of EnviroTech's thorough preventive treatments. Plants prone to aphids, mites, and scale can be treated in the spring to destroy their eggs, leaving your plants disease and insect free.
Contact EnviroTech today to schedule your
free
lawn inspection.
EnviroTech serves customers in the Albany, Schenectady & Saratoga Springs area with professional turf care services.